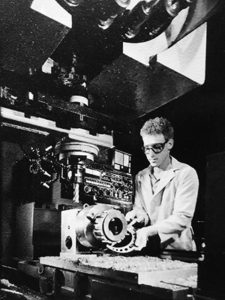 Octavia Tool & Gage Co. is a family owned and operated business with an established reputation for quality, innovation, and outstanding customer service. Providing tool and die services for not only the greater Chicago area, but nationally as well. Our experience and dedication to performance, precision, and testing has established long-term relationships with clients ranging from automotive to aerospace, electronics to agricultural, as well as common household appliances and fixtures.
As a single-source responsibility in machining and manufacturing, we provide and maintain only the highest quality control for projects large and small. Able to meet the demand for even the tightest tolerances and quality control and assurance for one-off prototypes or high volume stamping.
Four major categories of services we provide are:
Custom designs available, to your specifications.